What is Executive Business Coaching?
No matter what field you're in, the principles of coaching remain the same.  In that respect, Executive & Business Coaching are very similar to sports coaching. As an athlete, a coach will push you to achieve optimum performance, provide support when you are exhausted and teach you to execute plays that your competition does not anticipate.
A sports coach will look at what you're doing from a perspective that is impossible for you to see yourself.  They'll adjust your training to push you beyond where you ever thought you could go on your own.  They'll make you run more laps and push through the barriers, even when you don't feel like it. A sports coach will tell it like it is and they will listen.
Fortunately, an Executive & Business Coach does many of the same things, but in a way that is focused on creating a successful business.  There are no professional athletes that don't have coaches, why shouldn't you?
Executive Coaching
In Executive coaching, I engage with business leaders who are seeking progress on their journey of improved effectiveness, communication and performance.
The power of executive coaching is in the presence of a skilled mentor who is focused on the executive personally; who serves as a sounding board, provides insights, and helps them stay focused and resilient in the face of enormous challenges and pressure.  Executives who can benefit from coaching are competent, and usually know what they need to do, but they need someone in their corner who can guide and support them to make the tough decisions, face their own issues, and do what it takes to improve performance.
Often these executives receive more value in a series of 30 to 60 minute meetings with a trained executive coach than they do from hundreds of thousands of dollars' worth of highly educated analysts on a consulting project.  They typically already know what the consultants will find.  What they need is someone who can guide and support them through making the tough decisions and resolving their own barriers to success.
Business Coaching
Business Coaching is more focused on the business itself, though in most engagements there is a mixture of both Executive and Business Coaching.  I coach business leaders in strategy, leadership, decision making, communication, productivity, team recruiting, motivation and engagement, company vision mission and culture, and sales and marketing to drive long term success and profitability. I facilitate them to drive business results through a team that is engaged, empowered and excited about meeting their goals and overcoming their daily business challenges.
I assist business owners and executives through variety of methodologies including one to one coaching, business strategy & planning, employee engagement & transition coaching using proven strategies and techniques.
My focus delivers both business outcomes and personal fulfillment for owners and executives looking for greater results in the companies they lead and greater balance and prosperity in their lives.
Lisa Walker has been such an amazing business coach while we started branding and implementing all of our ideas for our commercial and video production company. We had so many great ideas, but didn't know how to get them out of our heads and into action! Lisa helped to us to set attainable goals and keep us on track to achieve them. She has a proven system to help your business achieve results!
~ Madonna Quinn, Executive Producer, Choice TV
One of the best investments I have made to date in my business, and myself, is hiring Lisa Walker. Starting a business in my mid-50s was not an easy endeavor. When I found myself stuck in moving my business forward I called Lisa. I found her coaching style a good fit for me. Her way of encouraging, challenging and teaching me led me to discovery and enabled me to make some challenging and sometimes difficult decisions. Her "toolbox" of resources and tools is similar to Mary Poppins' carpetbag! She taught me how to see past the obstacles in my path, dig deeper and find solutions. What I learned from Lisa continues to serve me. Lisa teaches you to tap into yourself; there is always something new to be learned.
~ T. Aikin, Anchor Risk Management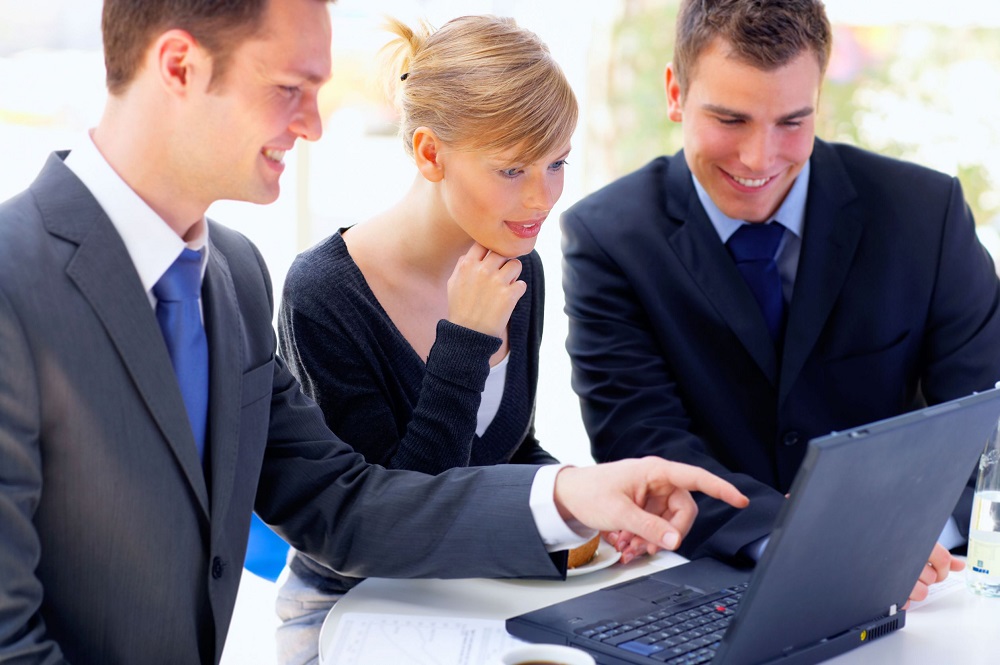 The role of a Business Coach is to coach business owners to success through goal setting and strategy, guidance, support, accountability and encouragement, supported by the application of proven tools and techniques for getting results.

Business coaching helps owners of small and medium sized businesses with their sales, marketing, management, team building and so much more. Most importantly, just like a sporting coach, your Business Coach will make you focus on the game.